laatste update van
deze site: 11/11/2013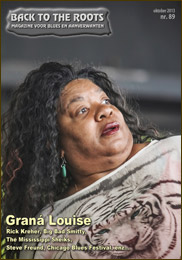 Sinds 1995 het meest veelzijdige bluesblad in de Benelux!

Back To The Roots is het nederlandstalige tijdschrift over alle traditionele bluesstijlen en verwante muziekgenres zoals bluesrock, soul, gospel, cajun, zydeco, boogie-woogie, doo-wop, R&B, enz...

Vijf keer per jaar krijg je nieuws, interviews, achtergrond, reportages, portretten, cd-tips, recensies van cd's, dvd's en boeken, reisverhalen, de meest uitgebreide blueskalender in de Benelux, uniek fotomateriaal en nog zoveel meer!

BTTR 89 (editie oktober 2013) is verschenen, met Graná Louise, Rick Kreher, Big Bad Smitty, Steve
Freund, Mississippi Sheiks, Chicago Blues Festival,
cd-tips, recensies, concertkalender, enz...
Concert- en festivalverslagen online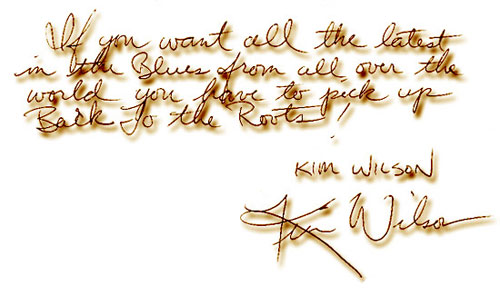 message to all blues
bands and musicians:

Feel free to send us your cd
or dvd for review in our blues
magazine!

Back To The Roots
Joseph Wautersstraat 25
8200 Sint-Michiels (Brugge)
Belgium
_______________________
Back To The Roots is
ook te vinden op Face-
book en Twitter. Klik op
onderstaande logo's!




_______________________





_______________________
Exclusief te koop bij
BTTR: t-shirts Rod Piazza
Klik op het t-shirt voor meer
informatie.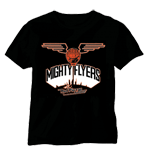 _______________________